Unleash your brand's potential through consistent, intentional human-centered customer experiences.
joy designed.  joy measured.  joy achieved.
Find the Right Solution
we help deliver joy to:
Our top 10 customers operate over
30,000 business locations
Our insights have positively impacted over
5 million brand associates
We've designed
1,250+ custom CX programs
over the past three decades
View all Case Studies
a decidedly human approach
The future success of your organization lies in the hearts, minds, and ongoing experiences of your customers.
The Journey To Joy
6-Part Framework for Creating a Human-Centered Customer Experience.
Your customers expect more.
This guide will show you how to intentionally set up your brand to deliver joy.
Download Now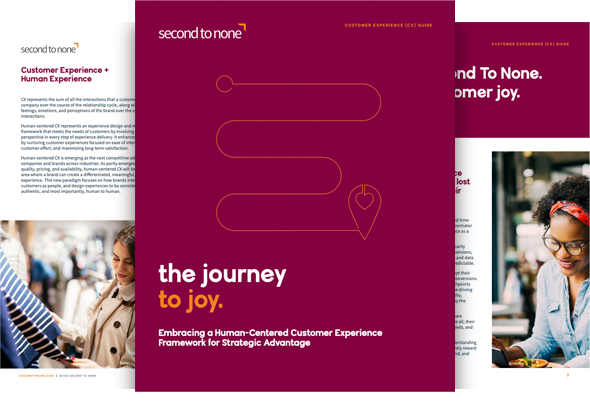 We're making the best brands in the world.
Better.
Start seeing key interactions and operational performance through your customers' eyes.
GET STARTED TODAY